Virginia Rehab Centers
Are you looking for a rehab center for yourself or someone you know from Virginia? Are you searching for an inpatient center, outpatient program, detox facility or sober living home? We can help you locate the resources you need to help end substance abuse. Check out the listings of programs by clicking on the corresponding city or call and speak with one of our experienced counselors. We can help answer your questions and assist you in locating a quality program for someone from Virginia with a proven track record. Call now.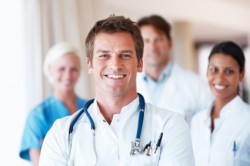 Virginia rehab Centers .com is a complete guide to local rehab centers that provide treatment for a range of conditions including addiction to drugs or alcohol, mental illness and eating disorders. The directory and hundreds of resource articles here at Virginia Rehab Centers .com can help you find help for yourself or a loved one to make a full recovery from addiction, mental illness or an eating disorder. Heal from the pain and trauma associated with these difficult conditions and take control of your life with the help of Virginia Rehab Centers .com.
Featured Treatment Center
G&G Holistic Rehab
800-926-8043
Details